Neoasia Bursary for National University of Singapore Students
March 30, 2022
As we grow our medical aesthetic technologies business in Asia, Neoasia hopes to inspire people to become better versions of themselves. We believe this empowerment can improve the society and environment in which we operate in.
Staying true to our values of partnership, trust and growth, we have established bursaries for students from the National University of Singapore (NUS) Business School, the Faculty of Science and NUS' University Scholars Programme (USP).
"Since its founding in 1995, Neoasia has always been passionate about education. With the bursaries, Neoasia hopes to give back to the community and help our younger generation to realise their potential. These schools offer programmes that most of our interns are studying. This is our way of giving back," said Mr Chen Heng Hui, Chief Executive Officer of Neoasia, who is an NUS USP alumnus.
Apart from the bursary, Neoasia offers internships to full-time undergraduates from NUS. Through the internship experiences, we hope to groom future talents by allowing them to experience real-work situations. The robust exchange of ideas with the interns also allows the Neoasia team to learn and grow at the same time, enriching the company's own home-grown talents.
On our hope for these recipients, Ms Maybelline Ang, Director of Human Resources & Administration, also fellow NUS alumna shared, "In the future, we hope that the bursary recipients will share the same giving spirit as our team at Neoasia, and pay it forward by mentoring the younger generation or making their own contributions to help financially needy students."
Mr Chen concluded, "Neoasia started contributing in small ways at the start when resources were limited. Over the years, as our business grew, we became more ambitious with our giving initiatives to do more for the community. We hope to do more in the years to come when we have the resources to do so."
Neoasia seeks to build positive workplaces for our people to be in and at the same time, improve the welfare of communities where our offices operate in. We hope that through our connections with others, we can improve lives and transform collaborations in our workplaces and in the communities with our presence.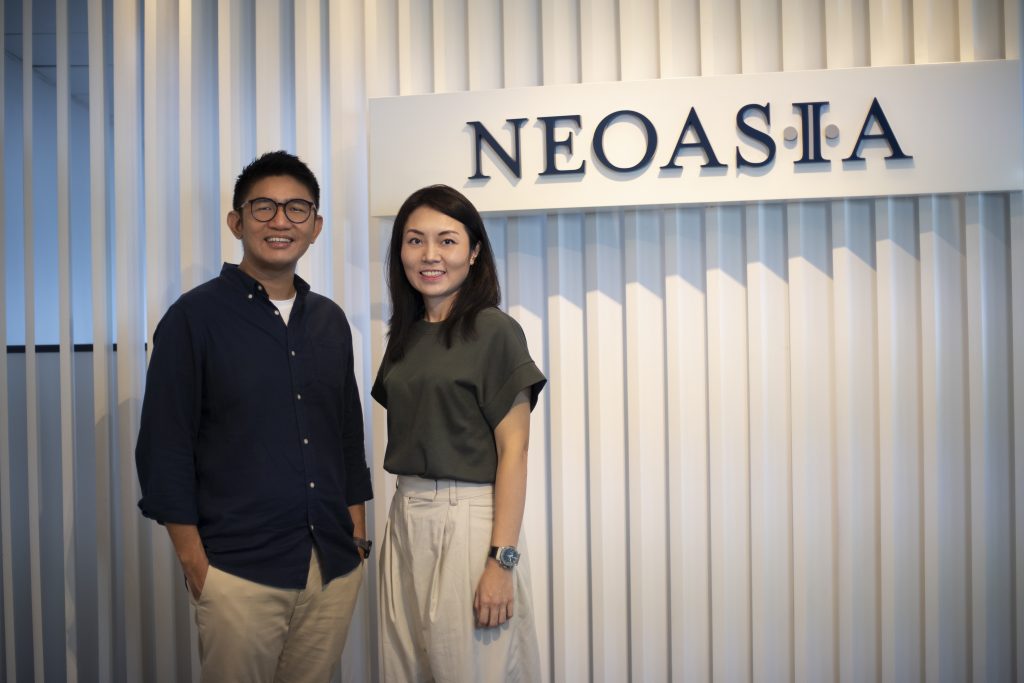 This story was first published on the NUS Giving website.